June 17, 2020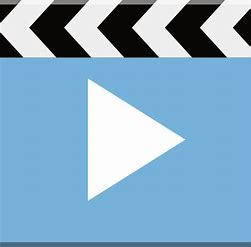 Honourable senators, the enactment of Bill C-81, the Accessible Canada Act on June 21, 2019, almost one year ago, marked a historic moment for Canada, as this was Canada's first national accessibility law.
For decades, Canadians living with disabilities have voiced the need for federal legislation to address the unique challenges that they face in their daily lives. The Standing Senate Committee on Social Affairs, Science and Technology, which studied the bill extensively, heard from a broad range of advocacy groups and umbrella organizations, all who echoed a similar message: It was time for Canada to prioritize accessibility efforts.
The purpose of the Accessible Canada Act is to not only identify and remove, but also prevent barriers to accessibility that hinder persons with disabilities from achieving their full and equal participation in society. Federally regulated entities such as Parliament, telecommunications and transportation are obligated to prepare and implement accessibility plans to ensure the creation of a barrier-free Canada by January 1, 2040 — a timeline that originates from an amendment introduced by the Social Affairs, Science and Technology Committee. This legislation also designated May 31 through June 6 as National Accessibility Week. At the beginning of this month, Canadians from all walks of life were able to celebrate National Accessibility Week for the first time, albeit virtually.
Despite moving towards a positive direction, Canadians with disabilities continue to face a growing number of barriers in their daily lives. In fact, persons with disabilities have been disproportionately affected by the COVID-19 pandemic, which has exacerbated the obstacles they experience.
A survey released by the Canadian Council of the Blind on May 6, 2020, on the impacts of COVID-19, identified the challenges confronting the vision loss community. Survey respondents reported feeling stressed about their inability to access a doctor or health care practitioner and to meet their financial obligations. Many were worried about the added stress from the pandemic on their mental health.
Honourable colleagues, the concerns and insights of Canadians living with disabilities should not be left unheard. We must remember the objective of the Accessible Canada Act, which is to ensure that Canadians living with disabilities can enjoy a society free from barriers to inclusion. In light of this monumental anniversary, let us reaffirm our commitment to creating an environment that allows Canadians with disabilities to maintain their health, safety and most importantly dignity.