December 10, 2019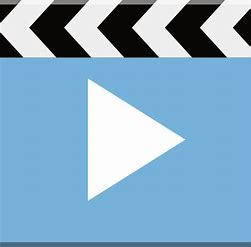 Hon. Judith G. Seidman:  Honourable senators, my question is for the government leader in the Senate, and I'm sure you can guess what the subject of the question is.
On February 5, 2019, Health Canada released a consultation paper entitled, Notice of Intent – Potential Measures to Reduce the Impact of Vaping Products Advertising on Youth and Non-users of Tobacco Products.
Revealed in this paper is that vape manufacturers, vape shop owners and vaping industry associations have requested that Health Canada allow the use of comparative health effects and harm reduction statements to provide what they call "balanced" messaging for people who smoke. We know that e-cigarette companies like Juul already use a wide range of innovative marketing strategies to entice their customers.
Senator Harder, is the federal government really going to allow vape shop owners, manufacturers and vaping industry associations to promote the "benefits" of vaping?
When will the government prohibit all advertising of vaping products, as they do for tobacco?
Hon. Peter Harder (Government Representative in the Senate): I thank the honourable senator for her question. It's not unrelated to that which was asked previously. Let me assure the honourable senator that I will bring her concerns and those of other senators to the new Minister of Health's attention. I know that this issue is one the minister is well aware of and the intentions of the government will be clarified by the minister after appropriate consideration.
Senator Seidman: Thank you very much.
Health Canada has confirmed that as of December 3, 2019, there have been 13 cases of severe lung illness related to vaping in Canada: three from British Columbia, two from New Brunswick, three from Ontario and five from Quebec.
In fact, a recent Ontario case published in the Canadian Medical Association Journal reports a new diagnosis of a life-threatening vaping-related lung illness in a 17-year-old. Physicians suggest that this illness relates to flavoured compounds found in the e-liquid, which makes it distinct from the recent outbreak of cases of vaping-related pulmonary illnesses across North America. It has become ever clearer that the inhalation and ingestion of e-cigarette vapour pose serious risks to the health of its users.
Senator Harder, do we finally have enough evidence for the federal government to stop their endless consultations and tighten the regulations on vapes and e-cigarettes to protect the health of our children? When will the federal government ban all flavoured vapes and e-cigarettes?
Senator Harder: Again I thank the honourable senator for her question. It's really a repeat of the earlier question.
I would like to make two points. First, that the scientific data that is quoted is an important subsequent piece of information to the legislation being considered. And second, the approach of the government in the previous Parliament, as I'm sure it will continue to be, is that science should lead us to good public health policy. I'm sure the minister is well seized of that, particularly in light of these studies.