March 20, 2019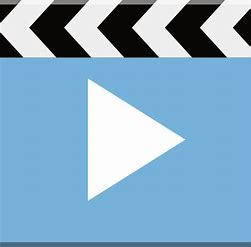 Hon. Judith G. Seidman:  My question is for the Leader of the Government in the Senate. As you may recall, I rose in the chamber on November 28 to ask you a two-part question on the issue of advertising vaping products in Canada. I first inquired about whether the government planned to take enforcement action against Imperial Tobacco Canada, a tobacco company that runs lifestyle advertisements for their vaping products on television. I then inquired whether the government would use its regulatory powers to restriction advertisements of vaping products only to brand preference and information advertising, as permitted under the Tobacco and Vaping Products Act.
On February 19, you tabled a response that addressed only my first question. In your response, you stated that:
Health Canada has a rigorous compliance and enforcement program in place to ensure that manufacturers, importers and sellers of vaping products comply with the Tobacco and Vaping Products Act (TVPA).
Senator Harder, I ask you again: When will the government take regulatory action against companies like Imperial Tobacco Canada and ensure that the advertising of vaping products is restricted only the brand preference and information advertising?
Hon. Peter Harder (Government Representative in the Senate): I thank the honourable senator for her question. I must say I didn't remember that it was November 28, but I'm happy to be reminded of that. With respect to the question she has asked today, I will make inquiries of the ministry.
Senator Seidman: As you know, recent reports have shown that young Canadians are taking up vaping at an alarming rate. Dr. David Hammond, a public health professor from the University of Waterloo, conducted a survey of almost 4,000 young Canadians in August and September 2018 on nicotine use. The results of his study are extremely troubling. According to his data, the vaping rates among young Canadians have increased substantially. In 2018, there was a 25 per cent increase in the number of young Canadians who had ever tried vaping. In comparison to 2017, there was an increase of more than 70 per cent — yes, 70 per cent — in the number of young people who were recent or regular vapers.
Similarly, the U.S. has also experienced a dramatic increase in teenage vaping rates in the last year. The U.S. Food and Drug Administration and the U.S. Centers for Disease Control and Prevention found the same 70 per cent increase in vaping among middle and high school students in their 2018 National Youth Tobacco Survey.
With confirmatory evidence in both countries, what we have is a national emergency.
Senator Harder, given these facts, when will the government make the decision to enforce the same advertising prohibitions on vaping products as the ones that we have on tobacco?
Senator Harder: Again, I thank the honourable senator for the additional information. I will add that to my inquiry.