April 25, 2023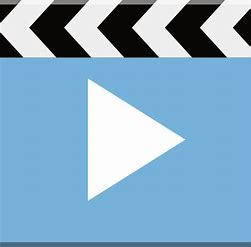 Hon. Judith G. Seidman: Welcome, minister. As I'm sure you know, we are in the process of studying Bill C-22, the Canada disability benefit act, at committee. We have heard from many stakeholders who are concerned that once Canadians begin receiving this benefit, the provinces and territories will decrease their existing disability benefits and supports.
Minister Qualtrough told our committee:
There are different eligibility criteria in every province and territory. There are different definitions of disability, different treatments of other income, different reduction rates, etc.
I'm asking you, as Minister of Intergovernmental Affairs, have you been involved in talks with the provinces and territories regarding the Canada disability benefit? Is there a way to ensure that there will be provincial and territorial collaboration, that they will sign on quickly and, importantly, with no clawbacks? Thank you.
Hon. Dominic LeBlanc, P.C., M.P., Minister of Intergovernmental Affairs, Infrastructure and Communities: Senator, thank you for the question. I entirely share your concern around what could be a very significant and innovative support for some of the most vulnerable Canadians, those living with disabilities.
When my cabinet colleague, Minister Qualtrough, whom you referenced, talks at caucus and our full cabinet meetings and paints the economic and social circumstances of many of these people that require this additional support, it behooves all of us — and I applaud the work that this chamber is doing as well — to think of the ways that we can best support those people. This is a significant step in the right direction, but it would be, as you noted, perverse if at the same time provinces and territories either reduced their own support or replaced what we're hoping is incremental federal support by a corresponding reduction in provincial supports.
To your specific question of whether I have been involved with Ms. Qualtrough, the answer is yes. In discussions with our cabinet colleagues, including the Minister of Finance, have we talked about instruments where we could encourage the provinces — compel, of course, would be a mean word — to join us in that effort of better supporting these people? I'm encouraged by those conversations, including conversations with big provinces like Ontario and other provinces. I think we'll get to the right place, but you're right, we need to remain very much focused on this.