October 1, 2020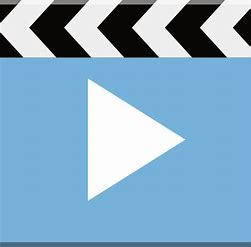 Senator Seidman: Thank you, Minister Freeland and Minister Qualtrough, for being with us today. I appreciate it.
My first question is for Minister Freeland. As you know, COVID-19 has exposed serious issues with how we support our seniors in long-term care. We know this is a Canada-wide problem.
Back in May, the Prime Minister said that the federal government would work with the provinces to ensure long-term care facilities are properly supported, whether that's through "national standards" or "extra funding." The Prime Minister also said that conversations about how we treat our seniors in Canada are necessary and will happen at the appropriate time.
Minister, this matter is urgent, as I'm sure you well recognize. More than 80% of Canada's COVID-19-related deaths have been in long-term care facilities. That is double the OECD average.
Minister, can you tell us when the Prime Minister believes the appropriate time is for these conversations? Also, what mechanisms are in place at the federal level to track outbreaks and deaths in long-term care facilities?
Ms. Freeland: Thank you for that really important question.
I agree with you, and I would hazard to say it is a truth universally acknowledged that one of the things coronavirus has exposed is neglect of our elders. I'm not ashamed to say that when I read the report from the Canadian Armed Forces I cried. It was terrible. I called my dad up and I told him I would take care of him.
So it cannot continue. It's complicated, as I think everyone here knows, because this is an area of provincial responsibility, but I know that the provinces — the premiers — they share that anguish too. They are very committed to working with us, as we are with them, for this not to happen again.
The Speech from the Throne did make that commitment to work on national standards for long-term care facilities, and we believe that's necessary. In the Safe Restart Agreement with the provinces, the federal government agreed to give $19 billion to the provinces for their restart after the spring. That includes $13 billion for health care and coronavirus-related efforts, PPE, testing and tracing and money for the health care system, so that's some support as well.
As you are very aware, in the crisis the Canadian Armed Forces were there. I think all of us need to be grateful to them. The support that we committed to in the Throne Speech for personal support workers, I think, is also a very important element. It's essential that we pay the people who take care of our seniors well and train them well and that they not need to work three different jobs to support themselves. That increases the risk.
I agree that you have identified an important problem. I'm not going to promise a solution tomorrow because that's not credible and wouldn't be true. But I do believe there is extreme collective goodwill in Canada to work on this, and we are.
Senator Seidman: How am I doing in my five minutes?
The Chair: You still have a minute and a quarter.
Senator Seidman: Good. Thank you.
If could I just ask the second part of that question, if you might have the answer, minister: What mechanisms are in place at the federal level to track outbreaks and deaths in long-term care facilities?
Ms. Freeland: We have, I would say, increasingly good data-sharing with the provinces. It's work done directly by the provinces. But we're sharing information certainly much more effectively than at the beginning of the crisis. I certainly get reports on that, as do other people in government.
Another important factor is the work that the Red Cross is doing in long-term care facilities, which gives us a further line of sight into what is happening.
I won't say the tracking is perfect. It's a lot better than it was at the beginning. I think we're getting better at sharing information with each other — all of us — because we've learned that that helps the response.