March 19, 2019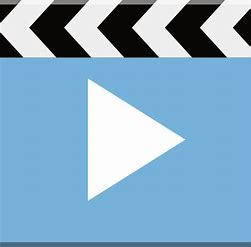 Honourable senators, I rise today to speak to Bill C-81, An Act to ensure a barrier-free Canada.
Over the last decade, the imperative to address the issue of accessibility has become increasingly urgent.
In 2011, the World Health Organization and the World Bank combined efforts to publish the first World Report on Disability. At its launch, the former Vice President of Human Development at the World Bank, Ms. Tamar Manuelyan Atinc, stated that this report "not only provides the first global estimate of disability prevalence since the 1970s, but also presents powerful evidence on the social and economic status of people with disabilities around the world."
According to this report, more than 1 billion people, or about 15 per cent of the world's population, live with some form of disability.
According to the Canadian Survey on Disability, conducted by Statistics Canada in 2012, "almost 14% of the Canadian population age 15 years or older have reported a serious difficulty or impairment due to a long-term condition or health problem."
While it is true that many persons with disabilities can find work opportunities within their communities, most face a range of barriers, including lack of accessibility, negative attitudes and inadequate policies and standards that limit their daily functions and prevent their full participation in society.
The World Report on Disability highlights the impact of these barriers, showing that across the world, people with disabilities have poorer health, lower education achievements, less economic participation and higher rates of poverty.
The groundbreaking work on disability by the World Health Organization and the World Bank was meant to facilitate the implementation of the United Nations Convention on the Rights of Persons with Disabilities.
More than a dozen years ago, members of the United Nations General Assembly recognized the need to address the discrimination that persons with disabilities faced around the world. As a solution, they adopted the Convention on the Rights of Persons with Disabilities on December 13, 2006.
The purpose of the convention was to "promote, protect and ensure the full and equal enjoyment of all human rights and fundamental freedoms by all persons with disabilities."
This was significant for a few reasons.
First, the convention shifted the global perspective on disability from the usual "medical model" to the much more multidimensional "social model." And second, it reminded states of their obligation to protect and promote the cultural, economic and social rights of all persons with disabilities.
Canada was a proud supporter of this convention and was one of the first countries to sign on March 30, 2007.
In fact, representatives from the Canadian government, Department of Foreign Affairs and International Trade, Justice Canada, HRSDC and the Department of Canadian Heritage were all involved in the international development of the convention.
In the 2008 Federal Disability Report, the Government of Canada stated that this convention was "an important means for the international community to recognize and reaffirm the need to prohibit discrimination against people with disabilities in all aspects of life."
That is why I, alongside many other Canadians, was pleased when the Minister of Science and Minister of Sport and Persons with Disabilities introduced federal legislation, Bill C-81, An Act to ensure a barrier-free Canada, to address the challenges faced by Canada's disability community.
Canadians with disabilities have long voiced the need for this type of legislation.
As it stands today, the existing federal legislative framework regarding disability is mostly complaint based. As a result, persons with disabilities must wage personal, time-consuming and expensive legal battles against the barriers that they are faced with in daily living.
To address this issue, the federal government announced in Budget 2016 that:
To eliminate systemic barriers and deliver equality of opportunity to all Canadians living with disabilities, [they] will consult with provinces, territories, municipalities and stakeholders to introduce a Canadians with Disabilities Act.
The Government of Canada released a report on these consultations entitled Accessible Canada – Creating new federal accessibility legislation: What we learned from Canadians, on May 29, 2017.
Between June 2016 and February 2017, more than 6,000 Canadians and 90 organizations participated in the consultation process, both online and via in-person meetings. The response was clear: There was a strong desire for new accessibility legislation that improves the quality of life for Canadians with disabilities — legislation that would take the burden off the individual, and put it on society and the system itself where it belongs.
Honourable colleagues, I recognize and fully support the need for new accessibility legislation such as Bill C-81, An Act to ensure a barrier-free Canada. However, a first analysis from my reading about this legislation, along with letters from stakeholders, leaves me with many unanswered questions and concerns. While we are only in second reading, and we will eventually hear testimony from key witnesses at committee, I would like to address a few of the issues that stand out at first glance.
To begin with, clause 2 of Bill C-81 defines the term "disability" and "barrier." In the bill, the term "disability" is defined as:
. . . any impairment, including a physical, mental, intellectual, cognitive, learning, communication or sensory impairment — or a functional limitation — whether permanent, temporary or episodic in nature. . . that, in interaction with a barrier, hinders a person's full and equal participation in society.
The term "barrier" is defined as:
. . . anything — including anything physical, architectural, technological or attitudinal, anything that is based on information or communications or anything that is the result of a policy or a practice — that hinders the full and equal participation in society of persons with an impairment, including a physical, mental, intellectual, cognitive, learning, communication or sensory impairment or a functional limitation.
It is important to note that the Government of Canada chose to use the same definition for the term "disability" as that used by the United Nations Convention on the Rights of Persons with Disabilities. The convention, however, does not define the term "barrier."
While it is important to shift the language used in the medical model, I do fear that these definitions may present challenges. Will using these broad definitions make it more difficult to identify those members and groups who are truly part of Canada's disability community and make it difficult to meet their needs? If we confuse inclusivity with effectiveness, we may fail to help the very same people that this bill is meant to help.
Second, several provinces in Canada already have accessibility legislation. For example, Quebec was one of the first provinces to adopt legislation to protect the rights of persons with disabilities. The Act to Secure Handicapped Persons in the Exercise of Their Rights with a View to Achieving Social, School and Workplace Integration was adopted in 1978 and amended in 2004, following an in-depth review by the national assembly.
The Accessibility for Ontarians with Disabilities Act became law in Ontario in 2005, which empowers the Government of Ontario to develop, implement and enforce accessibility standards in order to achieve accessibility for Ontarians with disabilities.
In 2013, Manitoba passed its own provincial accessibility legislation, the Accessibility for Manitobans Act. The structure of this legislation is similar to that of Ontario.
Nova Scotia passed the Nova Scotia Accessibility Act in 2017. Other provinces, such as British Columbia, have indicated a willingness to enact their own accessibility initiatives in the near future.
Will there be jurisdictional issues between the existing provincial laws and the federal government's Bill C-81?
It is important to note that Bill C-81 only applies to entities and persons that are under federal jurisdiction, including Parliament, the Government of Canada, the federally regulated private sector, and the Canadian Forces and Royal Canadian Mounted Police. This means that only a small fraction of Canadians with disabilities will benefit from Bill C-81, which may create a certain inequity across the country.
Also, Bill C-81 creates quite an additional bureaucracy around accessibility. A new bureaucratic institution will include an accessibility commissioner for enforcement, a chief accessibility officer and a new Canadian accessibility standards development organization with an 11-person board of directors, including a chair and a vice-chair.
Clause 4 of Bill C-81 designates a minister responsible for this act, and clauses 11 to 16 outline the minister's powers, duties and functions. For example, the minister is responsible for "promoting, supporting and conducting research into the identification and removal of barriers, and the prevention of new barriers."
The Canadian accessibility standards development organization, whose would-be powers are outlined under clauses 18 to 20 of the bill, has similar responsibilities to the minister. The Standards Organization is responsible for:
. . . the promotion, support and conduct of research into the identification and removal of barriers and the prevention of new barriers . . .
Will this new bureaucracy present major administrative burdens, overlap and conflict, which may lead to serious complications and impediments?
The Council of Canadians with Disabilities addressed this concern in their open letter regarding the need to strengthen Bill C-81, stating that this legislation:
. . . wrongly splinters the power to make accessibility standards (regulations) and the power to enforce the Bill across numerous Federal agencies. This splintering will make the Bill's implementation and enforcement less effective, more confusing, more complicated, more costly, and will increase delay.
Another notable concern is that Bill C-81 fails to introduce any timelines or deadlines. There are no dates outlined in this legislation that specify when the Government of Canada is obligated to develop and enact accessibility standards and regulations, and no timelines that will ensure proper measures are being taken to implement the Accessible Canada Bill. Even more ominous, as a result, there is little means to actually measure and thus evaluate progress.
In the open letter regarding the need to strengthen Bill C-81, the Council of Canadians with Disabilities write:
Bill C-81 requires timelines. Timelines are essential to ensure that key accessibility measures are taken. Timelines are also required so that progress on accessibility can be measured.
A budget allocation of $290 million over six years to support the implementation of accessibility standards requires clear timelines. Without them, how can we be assured that this money will benefit those it is meant to benefit?
Last, Bill C-81 empowers the federal government and various federal agencies to exempt obligated organizations from following accessibility standards. For example, clause 46 of Bill C-81 allows the Canadian Radio-television and Telecommunications Commission to exempt all its affiliated organizations from any or all accessibility plan requirements. Naturally, if the option of exemption is given, some will be inclined to take it.
In the final report on the legal analysis of Bill C-81, commissioned by the Council of Canadians with Disabilities and published on October 1, 2018, the ARCH Disability Law Centre writes that:
Any exemption would weaken the overall purpose of the ACA.
Earlier this month, I met with the Federal Accessibility Legislation Alliance to discuss their thoughts on the legislation. FALA, which is composed of 87 organizations and 92 individuals, has conducted workshops, interviews and consultations with Canada's disability community over the last two years. Together, they came up with 12 recommendations that they feel will help strengthen the legislation.
During my meeting with these representatives from FALA, I heard about their concerns regarding the lack of timelines and the lack of effective complaints management process.
The Hon. the Speaker pro tempore: Senator Seidman, your time is up.
Senator Seidman: May I have five more minutes?
The Hon. the Speaker pro tempore: Is it agreed, honourable senators?
Hon. Senators: Agreed.
Senator Seidman: Most notably, they reminded me that Canada's disability community is very broad and their needs are all unique. This makes it extremely difficult to identify only a few of these recommendations as the most pressing and valuable.
Honourable colleagues, Bill C-81 is a step in the right direction, but there are clauses of this bill that may serve to be improved.
We know that Bill C-81, as we have received it from the other place, is already an amended piece of legislation. Of the more than 200 amendments drafted and submitted to committee, 74 were accepted. While most of the amendments were technical, a select few were significant.
For example, an amendment made to clause 50 of Bill C-81 applies a three-year limit on all exemptions and ensures that all reasons given for the exemption are made public.
In addition, an amendment made to clause 5 of Bill C-81 adds the category of verbal communication as one of the main barriers that persons with disabilities face. This is particularly important because those who have a disability that affects their hearing, speaking, reading, writing and/or understanding often experience communication barriers.
Honourable senators, there is still room for improvement. I look forward to the next phase for Bill C-81, committee hearings where we can reaffirm our commitment to the United Nations Convention on the Rights of Persons with Disabilities and ensure that we have a meaningful piece of legislation, one that truly benefits Canadians living with disabilities. Thank you.