March 12, 2020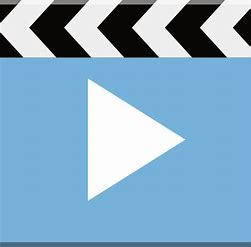 Hon. Judith G. Seidman:  Honourable senators, my question is for the Leader of the Government and also concerns the coronavirus pandemic. Yesterday the Minister of Health, Patty Hajdu, told the Health Committee of the other place that 30 to 70% of Canada's population could become infected with COVID-19. These figures correspond with modelling released from the University of Toronto researchers earlier this week.
In Italy, it has been reported that about 10% of their coronavirus patients have required admission to ICUs and the use of a ventilator due to severe lung failure.
A survey conducted in 2009 found that Canada had just under 5,000 ventilators across 286 hospitals.
Senator Gold, does Health Canada or the Public Health Agency of Canada have more up-to-date figures on the number of ventilators across Canada? If so, what are they? What is the plan, if any, to help the provinces and territories acquire more ventilators?
Hon. Marc Gold (Government Representative in the Senate): Thank you for the question. I cannot answer personally the number of ventilators, however, I am confident that the issue of ventilators and all other critical health equipment is the subject of ongoing discussions to which I alluded in an earlier answer.
The only other point to underline is that the government did announce this week half a billion dollars; $500 million is going to the provinces and territories for critical health care system needs, and that would include providing funds for additional testing and other equipment as necessary, as well as enhanced surveillance and monitoring.
As this money is available, discussions and negotiations with provincial and territorial partners in the health care system is ongoing, and I have every confidence that the health care needs as identified by the professionals will be treated with priority in this process.
Senator Seidman: Thank you. As we know, time is of the essence here, and money is all very well and good. But my question is, does the government believe we have enough test kits, masks and protective equipment? Do governments have the ability to access more before we see increased community spread of COVID-19 across Canada?
Senator Gold: Again, senator, that's the right question and a very good question. I have every confidence that's exactly the kind of question that governments are asking of themselves and asking of their suppliers both nationally and internationally. I fully expect that as the discussions continue, now that the resources are available, our governments have the capacity, professionalism and certainly the will and devotion to the well-being of Canadians to answer those questions expeditiously and effectively.