October 29, 2020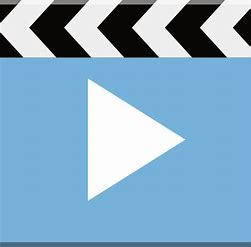 Hon. Judith G. Seidman: Honourable senators, my question is for the government leader in the Senate. In the first three months of the pandemic, more than 80% of Canada's COVID-19 deaths occurred in long-term care settings. We must do all we can to prevent this from happening again during this second wave. The federal government announced on October 21 that Canada received the first delivery of 100,000 ID NOW rapid tests from Abbott labs. The government has also claimed that it is on track to receive 2.5 million ID NOW tests by the end of this year.
Senator Gold, I would like to know if any COVID-19 rapid tests recently received by the Government of Canada have been distributed in long-term care settings across the country. If so, how many, and where exactly have they been sent? As well, how many of the millions of rapid tests that will be received over the next two months are expected to be sent to long-term care settings?
Hon. Marc Gold (Government Representative in the Senate): Thank you for your question and for your ongoing attention to this matter. As your office would know, in response to your most recent questions, we were able to obtain the answers in a timely fashion — and I was delighted — which we passed on to your office rather than waiting. Once again, I don't know. I'm sure you shared the delight with us that we're finally receiving these tests in large numbers. As you would well know, there is a protocol for how they are distributed, but I don't know exactly how many are, have been or will be targeted for long-term care facilities. I will inquire and hope to get the answers back as quickly as last time.
Senator Seidman: Leader, The Globe and Mail reported last week that delays in the turnaround of COVID-19 test results are preventing care homes from quickly identifying infected residents and staff, and from controlling the spread of infections. Outbreaks in long-term care settings are growing across Canada. Just as an example, here in the City of Ottawa, Ottawa Public Health is currently reporting 16 open outbreaks in long-term care homes and 13 in retirement homes. I read this morning that there are two outbreaks at Quebec seniors' homes worsening, with nearly 40 deaths. It's quite jolting.
Leader, will congregate settings such as long-term care homes be prioritized to receive rapid tests as soon as they become available? If not, why not?
Senator Gold: Thank you for your question. I don't know exactly how the priority setting will be undertaken and through which processes of consultation: federal, provincial or health care network. There's no doubt that long-term health care centres remain, regrettably and tragically, centres of great concern. But others are of concern in the health care network as well. I have confidence that the government, in partnership with health care professionals and their provincial counterparts, will apply themselves responsibly to the difficult task of the triage and the prioritization of these important but still scarce resources.