March 25, 2020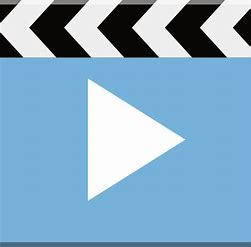 Senator Seidman: Thank you, ministers and Dr. Tam. A report commissioned by the federal government after the SARS crisis found there was no national database tracking cases and weak mechanisms for data sharing with the provinces. During this COVID-19 pandemic, Canadians expect an extraordinary effort to be in place for data collection, transparency and sharing among their governments. Data management and standardization across the country are crucial.
Minister, how centralized is the epidemiologic tracking of cases? Might you please explain how the federal and provincial governments are sharing and communicating their data? Is the federal government leading this highly important process?
Ms. Hajdu: Thank you very much, senator. You're absolutely right; data and, in particular, granular data helps us track the disease across our country and determine what measures need to be taken in a more precise way that could actually help us alleviate some of the economic crises we are seeing.
The challenge we have, quite frankly, is that there are varying degrees of data transparency from provinces and territories. Some of that is capacity, and Health Canada has stepped up to offer support, including human resource support, to be embedded within those provinces and territories that are struggling to provide the level of data that helps the Public Health Agency of Canada track and model the disease and determine the best next steps.
I will turn to Dr. Tam, however, because this is an issue she has been working on diligently through her special advisory committee with the chief public health officers of the provinces and territories.
Dr. Tam: Thank you for that question. Absolutely this is one of the most important things we are doing together with the provinces and territories. Every chief medical officer of health is seized with a collection of data. They are sharing everything that they can possibly get as fast as possible. We all know that everyone on the front lines of the public health system is working flat out. It is not for want of trying. You will see the data getting out there even faster.
Chief medical officers across the country have been providing information every day to the public, every case that they've heard about. What we are trying to do though is to collect more detailed information on those cases in order for us to determine if our actions have impacted the epidemic. That is absolutely ongoing and we are accelerating.
Canada is a vast country. We have to look at the epidemiology separately in different locations. The national aggregated data does not give you level of detail as to what's happening in British Columbia, Alberta or Ontario. So you actually have to have subnational data. Provinces are beginning to do that on their own websites as well and we pull it all together. There are different characteristics of outbreaks in different parts of Canada and these are now being described.
Senator Seidman: How is our country dealing with the actual definition of cases given that many stay at home with mild symptoms and are never tested? From an epidemiological vantage, identifying actual cases is an important one for understanding both incidence and spread.
Has Health Canada or the Public Health Agency of Canada looked into how other countries have set up mechanisms of sharing data with their citizens? I believe there are about 10 countries, including South Korea, Singapore, Belgium, Italy and Germany using cellphone data for tracking cases and contacts. Some are more intrusive with personal data but some are aggregated location and movement data for communities. Has Canada considered this approach?
Ms. Hajdu: I'll start and again turn to Dr. Tam for some granular answers to your question.
In terms of comparisons with other countries, absolutely that work is happening. We are looking at comparator countries in terms of what they're doing to both manage the outbreak and also to figure a way, as I often say, out of this. It is challenging. It feels like we've had this problem in Canada for a year, but this virus has only been with us as a species for three months.
Various countries have been using various methods to try to understand their epidemiology and their path out of this situation barring the development of a vaccine or a treatment.
Dr. Tam has been doing an amazing job with her colleagues in terms of accelerating our testing capacity. In fact, the numbers she gave me were almost 20,000 tests yesterday that were conducted. So we are approaching the rate of South Korea's testing.