June 17, 2020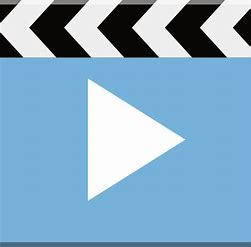 Hon. Judith G. Seidman:  Honourable senators, my question is for the Leader of the Government in the Senate. It follows up on questions I asked last month concerning COVID-19 testing. As of June 16, 2.2 million Canadians have been tested, but our country should be much further ahead than we are in terms of strategic diagnostic testing, especially in high-risk regions and workplaces. Reliable, rapid tests that are easy to administer are crucial in this regard. In addition to a testing strategy for high-risk regions and places of work, we also need a strategy surrounding contact tracing and supportive isolation.
Leader, I remain concerned that we don't have these elements in place now as our economy is reopening and in advance of a second wave. Are there plans for Health Canada or the Public Health Agency to take leadership of an overarching national strategy for testing and tracing? If so, is there a timeline associated with its implementation?
Hon. Marc Gold (Government Representative in the Senate): Thank you for your question. It's a very good question. As I tried to respond last time, I share your concerns and we all understand the importance of testing and contact tracing if we are to manage these next chapters in this saga effectively.
Testing remains an important tool, even as we see the curve somewhat flattening, as we have. Notably, it's my understanding that the Government of Canada and the Public Health Agency of Canada have been working with their counterparts in the provinces and territories to develop guidelines for a national approach to testing in Canada. It's challenging in a federal system because many of the provinces — and even within provinces — are experiencing the crisis differently. In our city of Montreal, especially neighbourhoods in Montreal, it's different from most of Prince Edward Island and many other places.
I want to assure this chamber, though, that the government remains seized with its importance. It's frustrating that we can't do it faster and better, but the government is working diligently on this important issue.
Hon. Judith G. Seidman:  Thank you for your response.
Health Canada currently has a backlog of 37 applications for testing devices awaiting approval, about a third of which are point-of-care, on-the-spot tests. We know that an application for at least one other rapid test has not been considered yet by Health Canada, despite it having received emergency approval from the U.S. Food and Drug Administration and in Europe.
Leader, how does Health Canada prioritize the applications awaiting approval? Has there been any thought given to focusing on the approval of point-of-care tests?
Hon. Senator Gold: Thank you again for the question. I'm really not in a position to answer those specific questions. I will certainly make inquiries and endeavour to report back as quickly as possible.