November 18, 2020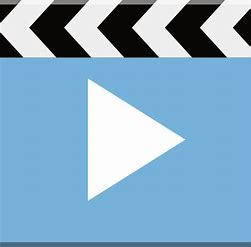 Honourable senators, I rise today to tell you the story of three Canadians, whose innovation — indeed discovery — changed the course of history.
In the autumn of 1920, a young physician and surgeon from London, Ontario, Dr. Frederick Grant Banting, conceived an idea for an experimental procedure that would lead to the discovery of a life-saving drug. He presented his idea to John J.R. Macleod, a renowned physiologist from the University of Toronto, who equipped Dr. Banting with a laboratory and a research assistant named Charles Best.
Before the 19th century, diabetes was scarcely understood by the medical community. Patients were often prescribed strict diets, leaving them starved and frail and on the brink of death. There was no viable treatment option or cure.
In the spring of 1921, Dr. Banting and Charles Best began their experiments, which yielded truly remarkable results. Using extracts from a pancreas, they were able to alleviate the symptoms of diabetic dogs, and in January 1922 a 14-year-old boy by the name of Leonard Thompson became the first diabetic patient to be injected and treated with this extract. It was evident that this experimental treatment, renamed insulin, would become the future of diabetes therapy.
The discovery of insulin is a source of pride for our nation. Its impact on individuals with diabetes across the globe has been transformative. Most are able to live full and active lives. And while insulin has helped save the lives of many, diabetes remains a significant health challenge in Canada today.
According to the latest reports released by Statistics Canada at the end of 2018, close to 8% of Canadians over the age of 12 were diagnosed with diabetes. The COVID-19 pandemic has been especially difficult for Canadians living with diabetes, who experience greater risk of more severe symptoms of the virus.
November marks Diabetes Awareness Month, which aims to educate and raise awareness about this chronic disease.
Honourable senators, as we look forward to the upcoming centennial anniversary of the discovery of insulin, it is important that we continue to support the global search for better therapy options and a cure. Our collective efforts can redefine the next century for those who live with diabetes.