February 27, 2020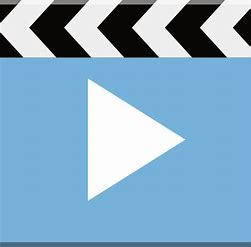 Hon. Judith G. Seidman:  Honourable senators, my question is for the Leader of the Government in the Senate, and it concerns persistent drug shortages. Near the end of 2019, almost 2,000 drug shortages had been reported. Tamoxifen, used as part of hormone therapy to treat breast cancer, experienced a nationwide shortage in late 2019. As well, last year, cancer patients across Canada had to deal with shortages of three intravenous drugs used to treat different forms of that disease, including lung cancer.
Doctors at the Jewish General Hospital in Montreal pointed to what they say is a new, exceptionally difficult situation. The Canadian Pharmacists Association pointed out that, over the course of the 2019 federal election campaign alone, over 200 new drug shortages were listed on Canada's mandatory reporting website. Since New Year's Day, another 288 actual shortages have been reported and 47 anticipated shortages.
Senator Gold, does Health Canada have concerns that any drug manufacturing disruptions in China due to the coronavirus may lead to further drug shortages here at home? And if so, what is the plan to deal with them?
Hon. Marc Gold (Government Representative in the Senate): Thank you for your question. It raises a concern for all of us as Canadians. As the honourable senator's question acknowledges, though Canada has a vibrant pharmaceutical manufacturing sector, we rely on imports significantly to fulfill the health needs of Canadians. It is disturbing to know that we are always facing some challenges in some sectors with shortages.
I can assure this chamber that the government and the Minister of Health are monitoring the situation very closely with regard to our supply generally throughout the world, and the challenges we face currently and going forward. I do not know and am not in a position to answer specifically whether the focus is exclusively on the issue in China. I can certainly make inquiries and provide an answer as soon as I get the response.
Senator Seidman: I would really appreciate it, and I'm sure the chamber would appreciate it if you made inquiries specifically with regard to China, the production there and the impact of the coronavirus.
I do have a supplementary question. Last July, the U.S. Department of Health and Human Services announced an action plan to enable Americans to legally import prescription drugs from Canada. At the time, the previous health minister's office said they were not consulted in advance on the specifics of the American plan. December's Question Period notes for the current Minister of Health, Patty Hajdu, only mention that the government is monitoring developments in the U.S.
Senator Gold, has Minister Hajdu spoken with her American counterpart about their action plan and its possible impact on drug availability in Canada?
Senator Gold: Thank you again for that very important question. I am advised that the government is seized with this issue and engaged with its counterparts in making clear Canada's position that our first and foremost responsibility is to ensure Canadians have access to medications and other health services. That is our primary responsibility as a government.