June 25, 2020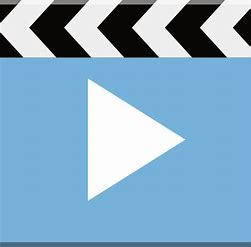 Hon. Judith G. Seidman: Honourable senators, my question for the government leader in the Senate today concerns persistent drug shortages across Canada, which have been a problem long before the COVID-19 pandemic impacted global pharmaceutical supply chains.
The Canadian Pharmacists Association released a survey of community pharmacists almost a month ago. It found that 56% of pharmacists last month had received reduced quantities of drug orders due to drug shortages. The survey also reported that 46% of pharmacists did not receive any stock of certain medications because of known drug shortages. In recent weeks, we've heard media reports of shortages of a thyroid drug for pregnant women, and pharmacists have reported shortages of inhalers, blood pressure medication and glaucoma eye drops.
Senator Gold, as Health Canada is understandably working to ensure the supply of COVID-related medications, what is it doing to address other drug shortages as they arise?
Hon. Marc Gold (Government Representative in the Senate): Senator, thank you for your question and for your ongoing commitment to keeping this issue front and centre in this place. It's a really important one. You properly point out that this is a problem that has plagued our health care system in various ways for some time. Though we have an industry in Canada that can provide certain drugs upon which we rely, we rely to a very great degree on international markets and other countries for the production of so many of our medications.
Health Canada is, of course, seized with the issue of the pandemic, as you properly point out, but remains very concerned about shortages more generally and the health impacts that they have on those quite apart from the pandemic, the so-called "collateral consequences" of our focus on the pandemic.
I can assure this chamber that Health Canada is seized with this issue on an ongoing basis. I cannot report on the specifics they may be doing with regard to a particular drug or not, but the chamber should be confident that the government remains focused on this to the fullest extent that it can.
Senator Seidman: Canada's website for reporting drug shortages and discontinued drugs shows that between March 13 and June 25, 374 actual drug shortages have been reported, as well as another 27 anticipated drug shortages. Not surprisingly, this is worse than when I last raised this matter with you in February.
Leader, how does Health Canada reassure Canadians who continue to have fears about the availability of drugs they need in their daily lives?
Senator Gold: Health Canada takes its responsibility seriously, and although I reassured this chamber and do so again that it is taking its responsibility seriously in doing what it can, it's the position of this government that it will not attempt to issue false assurances when things are beyond its control. Supply chains have been disrupted dramatically, largely but not exclusively because of the crisis, so I will make inquiries and provide any information to the best of my ability.
The brute and sad fact is that these are matters largely outside the government's control in terms of worldwide shortages, in many cases, of important medications. We dearly wish we had full supplies of those for the benefit of Canadians.