May 31, 2022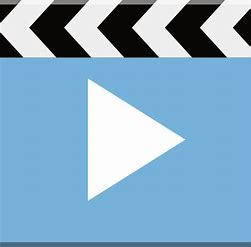 Hon. Judith G. Seidman: Honourable senators, my question is for the Leader of the Government.
Bill C-13, An Act to amend the Official Languages Act, is now before the House of Commons for second reading. There is a motion before this chamber for the Official Languages Committee to conduct a pre-study.
Bill C-13 is a complicated piece of legislation. It significantly reorients over 50 years of federal official languages policy and seriously affects constitutional language rights that are fundamental and foundational to Canada. It is possible that this bill may be changed in committee or at third reading in the other place, which makes a pre-study here in the Senate problematic.
Therefore, will the government leader in the Senate withdraw the motion for a pre-study so that this chamber of sober second thought and its committees can conduct a fully informed study of this bill only once it reaches the Senate?
Hon. Marc Gold (Government Representative in the Senate): The answer is no. The government's position, which I have stated publicly in this chamber, is that the Senate has an opportunity with the motion — on which we will vote later today — to begin its work on this important bill. I agree with you, senator, as to the significance of this bill — all the more reason that the Senate, with its long experience and engagement on official languages, take as much time as is available to it to make sure it understands all the aspects of this important bill. This is what we were summoned to do. Therefore, I hope I can count on the support of at least a majority of senators in this chamber to allow the Senate committee to begin its work as soon as possible.
Senator Seidman: Bill C-13 includes approving references to Quebec's Charter of the French Language, Bill 101 — the only provincial legislation mentioned in the federal bill.
I remind my honourable colleagues that Quebec's Charter of the French Language was recently amended by Quebec's Bill 96 and now operates notwithstanding the Canadian Charter of Rights and Freedoms and the Quebec Charter of Human Rights and Freedoms. I stress that Bill C-13 is complex and raises issues beyond official languages, especially serious constitutional questions in these elements of the bill.
Will the Leader of the Government ensure that Bill C-13 is properly referred to both the Official Languages and Legal and Constitutional Affairs committees once the Senate is ready to do a study?
Senator Gold: Thank you for your question. When we get the bill, and when it is being debated at second reading, will be the time for the Senate to decide to which committee or committees the bill will be sent.