June 18, 2020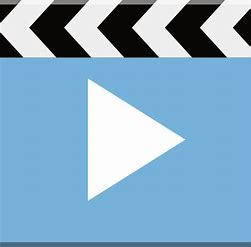 Honourable senators, first, thank you, Senator Moodie for proposing this emergency debate.
Canada is a vast land, a mosaic of identities, languages and cultures, and the pattern of that mosaic varies from coast to coast to coast. Often we and others hold our country up as an outstanding example of multiculturalism, with a heritage of inclusion. The roots of our multiculturalism predate Confederation. Indigenous communities, speaking a multitude of languages and embodying a great diversity of cultures and traditions, were joined by immigrants from across the world. All have shaped Canada into the strong and diverse nation that it is today.
As Canadians, we pride ourselves on being a part of a welcoming and compassionate society. Our values of democracy, freedom and inclusion enshrined in our constitution bind us as a nation.
Yet, our narrative of diversity and tolerance does not hide the sad and painful periods of cruel racism in our history. The challenge of our reality is that, despite our benevolence as a people, we still have deep issues of systemic racism that we must address as a society.
One only needs to look at our history books to learn about the many accounts of racial discrimination within our institutions. For example, during World War I, the Canadian army turned away many young black men intending to enlist, until the creation of the No. 2 Construction Battalion in 1916, a military unit specifically formed for black men.
Several provinces, including Ontario, Quebec and Nova Scotia, established and operated legally segregated schools for Catholics, Protestants and blacks. It was only by the strong efforts of advocacy that racially segregated schools were gradually abolished, with the last segregated school closing in Ontario in 1965 and in Nova Scotia in 1983.
Not only did racial segregation occur in elementary schools but also in some universities, including McGill University, Queen's University and the University of Toronto. For example, Queen's University banned black students from its medical program from 1918 through 1965, while the University of Toronto denied admission to black applicants in the 1920s.
There are many other dark and tragic parts of our history, including government-sponsored residential schools established to assimilate Indigenous children; the internment of over 21,000 Japanese Canadians in 1942; the destruction of Africville by the City of Halifax in the 1960s; and the enactment of the Chinese head tax, intended to slow down Chinese immigration in 1885, to name just a few examples.
Unfortunately, these instances are not lost to the past; echoes of these difficult periods of history are still heard today. The COVID-19 pandemic has highlighted the high level of inequality that still exists in Canada today. A report released by Public Health Ontario on June 1, 2020, found that:
The most ethno-culturally diverse neighbourhoods in Ontario, primarily those concentrated in large urban areas, are experiencing disproportionately higher rates of COVID-19 and related deaths compared to neighbourhoods that are the less diverse.
The same is true for Montreal.
The recent global outcry demanding change from every part of our society has forced discussion about the means by which we can address systemic racism. For example, on June 15, 2020, the Ottawa Board of Health voted unanimously on a motion that states that:
Racism, discrimination and stigma are associated with poorer physical, mental and emotional health and a greater risk of death — making racism and anti-Black racism an important health issue.
On the same day, L'Office de consultation publique de Montréal, the OCMP, released a report on the systemic racism and discrimination that exists in my home city of Montreal. The report found that the city has neglected the fight against racism and discrimination and, as a response, presented 30 recommended measures that can be implemented.
Honourable colleagues, although recent events in the United States have resulted in a kind of global awakening, we must be reminded that the issue of racism, especially in Canada, is not new.
The question remains: How can this renewed commitment to the global fight against racism and discrimination result in tangible, systemic change? How can we, as legislators, help advance these important conversations and build inclusive policies that better our society?
We must first understand Canada's history in order to be able to build a relationship with our marginalized communities. We must be willing listeners to their stories of struggle, before we add our voices to the existing plight of those who are discriminated against daily. If we want to live up to our legacy of being a multicultural, diverse and inclusive nation, we must make a stronger effort to become aware of and challenge our own biases.
We must continue to pursue research that will help us build effective policies grounded in mutual understanding and commit to being better allies to those who need us. The byproduct of our collective action must help us achieve lasting change, not only in our institutions but also within ourselves.
In closing, I would like to share with you an ancient Jewish teaching that states: "He who saves the life of one saves the life of the entire world."
Honourable senators, change is a gradual process that must first begin with ourselves. Our very personal role is to broaden our own perspective; engage seriously in listening and open dialogue; learn from and share educational resources; and direct ourselves to those who are leading the important work against racism and discrimination. Only then can we begin to influence change within our homes and communities, with the hope that it will inspire others to do the same.
The work we have ahead of us is a shared responsibility and it begins now.