September 30, 2020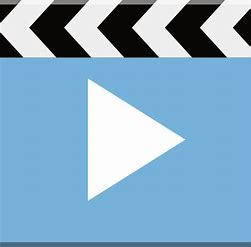 Hon. Judith G. Seidman:  Government leader, you can likely guess the subject of my question as I have raised this issue the last few months with you several times. It is that of rapid testing for COVID-19.
Last week, Health Canada approved a point-of-care test that provides a result in 90 minutes. On Tuesday, we also learned the government will buy 7.9 million rapid point-of-care tests which received Health Canada approval earlier today. However, approval is one thing. Accessibility is another.
While this is encouraging, it is far from sufficient to help families currently standing in long lines for testing and the businesses that have recently been shut down as the second wave of COVID-19 takes hold. Over six months after the pandemic began, we're still no closer to at-home testing as there are no at-home antigen tests in Health Canada's review process.
Senator Gold, what will your government do to ensure Canadians have access to at-home rapid testing on an urgent basis?
Hon. Marc Gold (Government Representative in the Senate): Thank you for your question and your ongoing attention in bringing our attention to this important issue. As I endeavoured to explain in an earlier answer, senator, to date, Health Canada has not received any such tests for approval, but that does not mean the government is passively standing still. It understands the importance of this from a scientific point and for the well-being and sense of security for families, businesses and others. We all know folks in our families, on our staff and on our teams who have waited in long lines, with all the stress and anxiety.
The government is engaging with companies who are producing these types of tests to encourage them to submit them for approval. I know that all senators would agree that we want to make sure that the tests we make available to Canadians are reliable and go through the Canadian standards that we would expect. So, our government, your government, the government, is working to try to encourage companies to get these tests into the pipeline for approval. Thank you again for your question.
Senator Seidman: So, the two point-of-care tests I mentioned earlier provide results quickly, but they're not widely available. They certainly aren't at-home tests because they must be administered by health care professionals. It's still the swab.
It's been recently reported — quite different from what you just said, so maybe we have some additional information — that there are 12 point-of-care rapid tests awaiting review by Health Canada.
Leader, does your government believe that any of these 12 point-of-care tests will be widely available in Canada before the end of this year? If not, does your government have a time frame of when you can guarantee these rapid point-of-care tests will be widely accessible to Canadians?
Senator Gold: Thank you. I will certainly make inquiries to make sure that my information is up to date. You'll forgive me; you have far more scientific knowledge than I do and then most of us do in this regard. The information I have is that there have not been home tests yet submitted for review. There have been a number of tests approved to date, as you would know — 36, indeed, and 2 that are point-of-care tests. But I will make further inquiries and report back.