December 15, 2020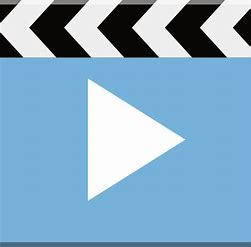 Honourable senators, I rise today at second reading to speak to Bill C-7, An Act to amend the Criminal Code (medical assistance in dying).
In September 2019, Madam Justice Baudouin ruled in Truchon v. Attorney General of Canada that the "reasonably foreseeable natural death" eligibility requirement of the Criminal Code, as well as the end-of-life requirement in the Quebec Act Respecting End-of-Life Care, both violate sections of the Canadian Charter of Rights and Freedoms and are unconstitutional and ineffective.
Bill C-7 is a legislative response tailored to this court ruling. The bill proposes a number of amendments to the Criminal Code, namely the repeal of the "reasonably foreseeable natural death" eligibility criterion and the creation of two sets of safeguards to be applied depending on whether a person's natural death is reasonably foreseeable or not.
Honourable senators, in order to begin to consider Bill C-7, we might first reflect on the historical context of this debate. Parliament has debated medical assistance in dying — MAID — for more than two decades. Yes, in 1994, the Senate of Canada's Special Committee on Euthanasia and Assisted Suicide opposed changes to the Criminal Code to permit, "voluntary assisted death."
Twenty years later, in 2014, the National Assembly of Quebec passed the Act Respecting End-of-Life Care, which allowed terminally ill individuals to request and receive MAID. The provincial law was the first of its kind in Canada, a monumental movement towards providing MAID under certain circumstances.
In February 2015, a pivotal shift in Canadian society occurred when the Supreme Court of Canada ruled in Carter v. Canada that the Criminal Code laws prohibiting MAID defied sections of the Canadian Charter of Rights and Freedoms that protect an individual's right to life, liberty and security. The ruling struck down statutes of the Criminal Code:
. . . insofar as they prohibit physician-assisted death for a competent adult person who (1) clearly consents to the termination of life; and (2) has a grievous and irremediable medical condition (including an illness, disease or disability) that causes enduring suffering that is intolerable to the individual in the circumstances of his or her condition.
As a result, Parliament was faced with a challenging task: how to design a framework for MAID that balances the autonomy, liberty and dignity of individuals who suffer from grievous and irremediable diseases with the need to protect the lives of vulnerable individuals.
In July 2015, the Harper government established the External Panel on Options for a Legislative Response to Carter v. Canada, mandated to study issues fundamental to a framework on MAID. In December 2015, both houses of Parliament established a Special Joint Committee on Physician-Assisted Dying, whose purpose was to review the report published by the panel, a report from the provinces and territories, consult with Canadians and relevant experts and make a recommendation to the federal government for a national framework on MAID.
Honourable senators, I had the distinct honour and privilege to serve with four of my Senate colleagues on this committee of 22 parliamentarians. Over a five-week period, early in 2016, our committee received more than 100 independent briefs and heard from 61 witnesses who brought legal, social and ethical considerations.
As I stated in my second reading speech on Bill C-14 in June 2016, it was for me, "a serious period of soul searching," and perhaps one of the most remarkable and demanding of my years as a parliamentarian.
While there was overwhelming support for the establishment of a framework on MAID, witnesses also emphasized the urgent need to improve palliative care in Canada and to provide better resources and services to individuals with disabilities, mental illness and dementia.
The special joint committee heard important testimony and debated the key question of eligibility requirements for MAID, notably whether terminal diagnosis should be a requirement. Memorable are the words of a renowned constitutional expert, who argued that while it was not impossible for Parliament to require that the condition be terminal, such a law will be more susceptible to a constitutional challenge. On the other hand, an ethics professor was clear that only individuals with four weeks to live should qualify. Another asked for "an advanced state of irreversible decline." Another spoke of the arbitrariness of terminal illness and moral justification.
Finally, our special joint committee concluded that limiting MAID to individuals with terminal illness would unjustly prolong the suffering of Canadians with grievous and irremediable conditions. For this reason, we recommended:
That medical assistance in dying be available to individuals with terminal and non-terminal grievous and irremediable medical conditions that cause enduring suffering that is intolerable to the individual in the circumstances of his or her condition.
The federal government tabled Bill C-14, An Act to amend the Criminal Code and to make related amendments to other Acts (medical assistance in dying), on April 14, 2016, which established a national, overarching framework for MAID.
What stunned many, including myself, was the addition of "reasonable foreseeability of natural death" as an eligibility criterion — language which was inconsistent with that used in Carter and which contradicted the recommendation made by our special joint parliamentary committee.
This new clause, welcomed by some and challenged by others, gave rise to serious and emotionally charged debate here in our chamber.
Many experts had agreed that this language was overly restrictive and had serious implications. Joseph Arvay, the lawyer who argued the Carter case before the Supreme Court, stated that Bill C-14:
. . . insofar as it has a reasonable-foreseeability clause, is contrary to the Carter decision and is unconstitutional and cannot be justified by invoking section 1 of the Charter . . . .
Benoît Pelletier, a member of the External Panel on Options for a Legislative Response to Carter v. Canada, reminded us that the Carter decision was based on values of individual autonomy, human dignity and integrity. He stated that these values apply to individuals who are not necessarily at the end of their lives. These are personal, basic equality rights.
In my own second reading speech on Bill C-14, I urged the Senate to ". . . amend the bill to be true to the eligibility language of the Supreme Court Carter ruling, no more, no less" and remove section 241.2(2)(d): ". . . their natural death has become reasonably foreseeable . . . ."
The Senate continued to grapple with these issues for weeks and finally agreed to build in a five-year parliamentary review to Bill C-14 to evaluate the most challenging ethical issues, in the expectation that we would have collected informative data and experience. Evidence-based decision-making relies on quality data.
Honourable senators, I take the time for this extensive historical overview because it sets the stage for where we find ourselves now.
Four and a half years ago, we wrestled with the implications of the inclusion of the "reasonable foreseeability of natural death" clause. Today, we wrestle with the implications of its removal.
During the week of Senate pre-study of Bill C-7, just days ago, a number of stakeholders and experts raised serious concerns. Advocates for the disability community fear that the expansion of the eligibility criteria to individuals whose natural death is not reasonably foreseeable will send a clear message to Canadians living with disabilities: Your lives are not of equal value.
Other critics are concerned about the provision in Bill C-7 that requires individuals whose natural death is not reasonably foreseeable to merely be informed of — instead of having access to — counselling, mental health supports, disability supports, community services and palliative care, before receiving MAID. In other words, the bill makes their dying easier than living.
Another serious concern is whether access to MAID is easier than access to palliative care.
I would be remiss if I did not emphasize the recommendation on palliative care in the report of our special joint committee that has never been fulfilled. The recommendation was to establish a national secretariat on palliative and end-of-life care to implement a pan-Canadian strategy with dedicated funding.
Most worthy of being debated here and now again, these issues must be considered in the context of the original Carter ruling and the oversight data that Bill C-14 mandated, collected by Health Canada during these intervening years.
MAID deaths accounted for 2% of all deaths in Canada in 2019, according to the First Annual Report on Medical Assistance in Dying in Canada, just released in July. Of the persons who received MAID in 2019, 82% were reported to have received palliative care services, most for a duration of two weeks to one month. According to the reporting practitioners, less than 2% of persons did not have access to palliative care services at all.
The report also found that 41% of MAID recipients were reported to require disability support services, with 90% having received these services. According to Health Canada data, 4% of people were identified as needing support services and did not receive them.
There are serious gaps in the data, though. For example, it does not indicate detailed reasons for doctors' refusal or patients' withdrawal of requests. Data collected were based solely on written requests. In fact, many assessments for MAID are taking place with the written requests only being completed once a finding of eligibility has been determined. Persons having made a verbal request, assessed, and found to be ineligible are not being captured.
I must note here that Bill C-14-mandated oversight through a national data collection system meant to provide evidence-based data is critical to updating this piece of legislation. Important gaps must be identified and remedied.
Honourable senators, it is evident that the conversation around death and assisted dying has always been complex and, as many have said, very personal.
Over the decades, public opinion on this matter has been shaped by religious and cultural values, compassion for the suffering and the vulnerable, individual experiences, and the growing body of medical experience and science.
There is no denying that medical assistance in dying continues to raise ever-evolving moral and ethical questions that will be debated well into the future. And yet, now, we have a duty as parliamentarians to remain disciplined and focused on the purpose of Bill C-7 as a response to the Quebec Superior Court decision.
As we move forward, we will once again struggle with this legislation, but we need to concentrate on the task before us: How to comply with the Truchon ruling in a way that respects the autonomy, liberty, equality and dignity of competent individuals who suffer from grievous and irremediable diseases, and at the same time protects the most vulnerable. Once again here, too, in the chamber of sober second thought, we demonstrate the profound and compassionate debate of which we are capable.
Colleagues, one last thing. Please do not lose sight of the urgent need for the statutory five-year review of Bill C-14. I hope that we in the Senate will insist on being party to this review as soon as possible in the new year.