October 1, 2020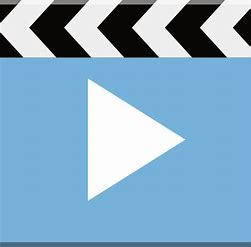 Hon. Judith G. Seidman: Honourable senators, my question is for the Government Representative in the Senate. On Wednesday in the other place, the Prime Minister stated that Canada would be receiving the recently purchased COVID-19 point-of-care rapid test "in the coming weeks."
In addition to the 7.9 million tests, the government's agreement with Abbott Laboratories also includes the purchase of 3,800 devices that perform the tests.
Leader, I wonder if you could tell us how these tests and the devices will be distributed across Canada. Will they be provided to provinces and territories on a per capita basis, or will there be priority for regions experiencing a higher growth in the number of cases in recent days? As well, will there be specific allotments of tests and devices set aside for First Nations communities?
Hon. Marc Gold (Government Representative in the Senate): I thank you for your question. It's an important one, because how quickly and where the tests are made available makes all the difference sur le terrain and to the well-being of Canadians.
I don't have the answers to your questions. I'll make every endeavour to get those answers to you as quickly as possible.
Senator Seidman: On the subject of tests, Abbott Laboratories told the media on Wednesday that they are currently "producing more than two million a month to meet current global demand."
Senator Gold, does your government know if Canada is Abbott Laboratories' only customer for ID NOW rapid tests? I suspect that is not the case. How long will it take the Government of Canada to receive its entire purchase of 7.9 million tests? Is there a minimum number of tests per week that Canada will expect to receive from Abbott Laboratories?
Senator Gold: Again, I don't know the answer; we'll endeavour to find it. As all senators will appreciate, Senator Seidman first and foremost among them, we are in a global competition for all kinds of medical equipment, whether that be drugs, testing and the like. I think this government has been active in the international market in this area, as it has in vaccines and others, but we are one of many seeking the same kinds of testing for our citizens.
I'll endeavour to get the answers as quickly as possible.