May 11, 2022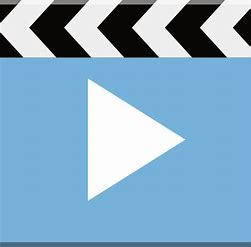 Hon. Judith G. Seidman: Minister, welcome to the Senate. In Bill C-13, your government is giving up on the long-held principle of symmetry. That is the principle that the two languages, English and French, have equal status and rights in law in the federal jurisdiction. It is important for Canadians to understand that fact, and the reasons why, especially the impact on the English-speaking community of Quebec, who are completely abandoned. Why?
Hon. Ginette Petitpas Taylor, P.C., M.P., Minister of Official Languages and Minister responsible for the Atlantic Canada Opportunities Agency: Thank you so much for that question. Once again, I want to be extremely clear that our goal with respect to Bill C-13 is to make sure that we have real and substantive equality between our two official languages.
I made it very clear when I put forward Bill C-13 that I wanted to make sure that all Canadians could see themselves in this legislation. All official language minorities need to be reflected within this bill. Our official languages legislation is to make sure we are there as a federal government to defend official language minorities.
Coming from the province of New Brunswick, I am a francophone who lives in an official language minority situation, and I know the importance of our Official Languages Act to make sure that our rights are protected and upheld.
I have also made it extremely clear to anglophones in Quebec that we will always be there to protect their rights as the federal government. In Bill C-13, we have made sure as well that we have enshrined in the legislation the protection of the Court Challenges Program, a program that was abolished by a previous government, which had a detrimental impact on official language minority communities. That's why in Bill C-13 we wanted to make sure it was in the legislation so that future governments would not be able to withhold that type of tool, which is so important to minority communities.
Furthermore, I had the opportunity over the past few weeks to meet several stakeholders in the province of Quebec, English-speaking stakeholders, to hear from them about their issues with respect to Bill C-13 and their reality on the ground, and I look forward to continuing to work with all official minority language communities to make sure that I have a good understanding of their situation.