June 17, 2020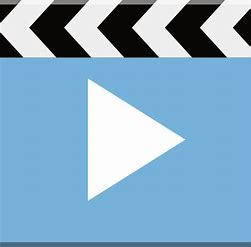 Honourable senators, it is a privilege to stand in this chamber today to pay tribute to our late colleague Andrée Champagne.
The best way to begin is with the fact that Andrée was a force to be reckoned with. She was an inspiration, role model and advocate for women all over the world. For Quebecers, she will always be their "belle Donalda," their TV heroine for 14 years.
Her accomplishments are far too lengthy to enumerate here today, so I will try to highlight a few.
Andrée's life as a performing artist began as a 17-year-old with the famous television series "Les Belles Histoires des pays d'en haut," but she was also an animator and wonderful singer, a businesswoman dedicated to making artists' lives better. As a host, she presided over the opening ceremonies of Montreal's two greatest world events, Expo 67 and the 1976 Olympic Games.
Andrée managed to merge the two main tracks in her life, "artiste and politician," to powerful advantage. Her fierce determination to protect Quebec, both language and culture, was evident throughout her political career.
First elected as a Progressive Conservative in her riding of Saint-Hyacinthe—Bagot in 1984, during nine years in the House of Commons she served as Minister of State for Youth and became the first woman Deputy Speaker.
In 2005, Andrée Champagne was named to the Senate of Canada, where she became the outspoken soldier for linguistic minorities. She herself cited the official languages portfolio and work in the Francophonie as her greatest accomplishments.
Senator Champagne generously took me under her wing when I first arrived here in 2009. She was graceful, articulate and tenaciously passionate.
May I share with you a most memorable moment we had after her retirement. She had just returned home after a community concert where she sang accompanied by her husband Sébastien, a well-recognized pianist. She was so humble and spoke with joy, almost surprised at the enthusiasm of the audience. It gave her such satisfaction to delight an audience once again.
Andrée had many passions in life, but her love for Sébastien, her children Liliane and Patrick, and her granddaughter Laurence were her grounding forces and the inspiration to remain hopeful and to always look ahead.
Colleagues, in closing, I would like to quote from Andrée's foreword in her autobiography Je reviens de loin…, published in 2008:
My greatest desire in writing this book is to encourage you to look around you. Today and every day that you spend on this earth, take the time to share all of the love in your heart. Every breath we take is a gift.